Nauru Independence Day – Cargo Sale
To celebrate Nauru Independence Day, Nauru Airlines is offering up to 25% discount on cargo sales from 14th January to 14th February 2021. Valid on Cargo Sales Brisbane Nauru and Nauru Brisbane.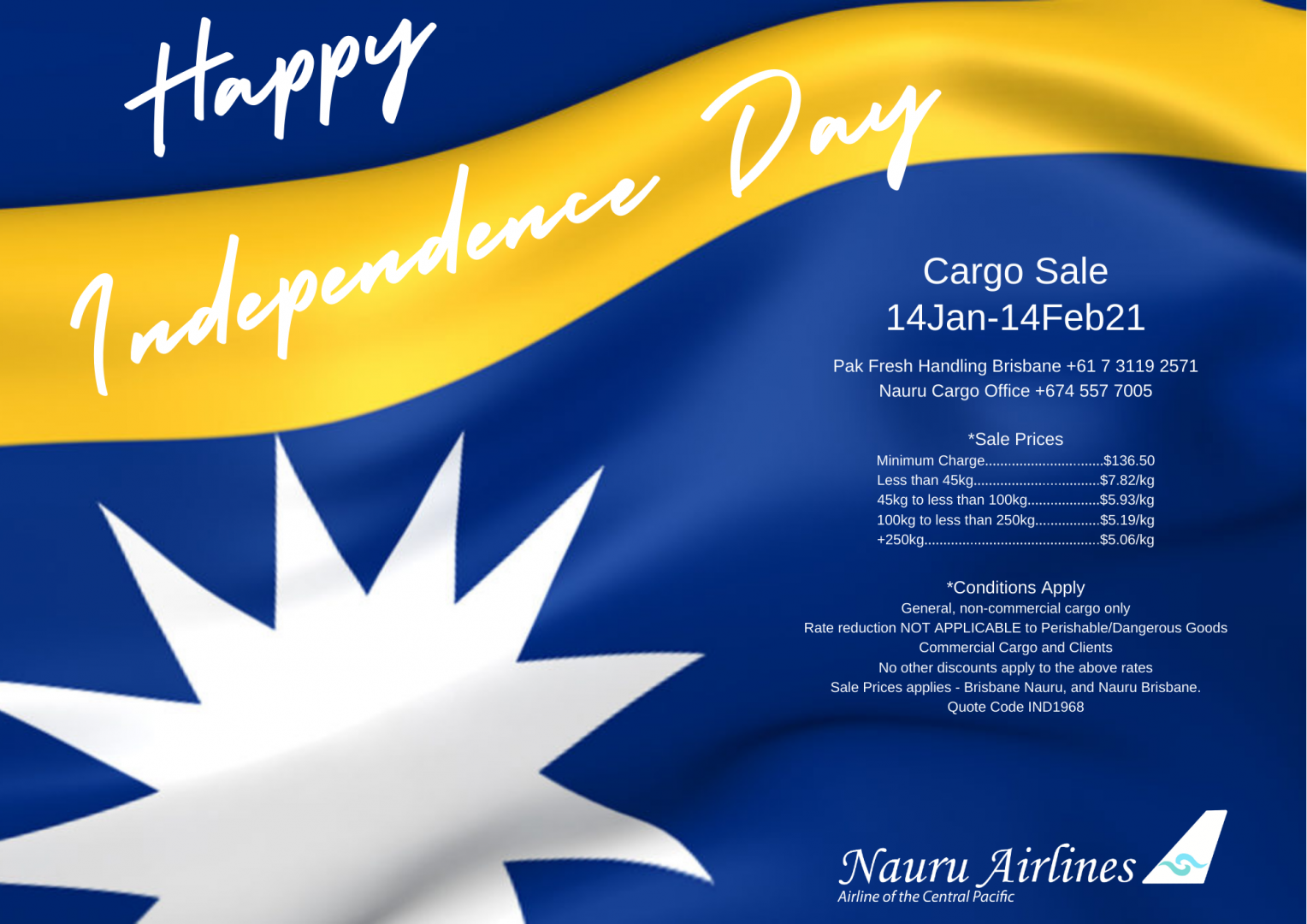 Contact your local office
Brisbane Pak Fresh Handling
+61 7 3119 2571
Nauru Cargo Office
+674 557 7005
*Sale Prices
Minimum Charge…….……….……..……$136.50
Less than 45kg……………….....……….$7.82/kg
45kg to less than 100kg…….…………$5.93/kg
100kg to less than 250kg….………….$5.19/kg
+250kg…………..…………………………..$5.06/kg
*Conditions Apply
General, non-commercial cargo only, Rate reduction NOT APPLICABLE to Perishable/Dangerous Goods. Commercial Cargo and Clients. No other discounts apply to the above rates. Sale Prices applies - Brisbane Nauru, and Nauru Brisbane.
Quote Code IND1968