Purchase Additional Baggage
PRE-PURCHASE ADDITIONAL BAGGAGE AND SAVE $$
PRE-PURCHASED ADDITIONAL BAGGAGE
f you think your bags will exceed our checked baggage allowance, you can purchase additional baggage allowance online at nauruair.com for lower rates than at the airport. Additional baggage allowance can be purchased in increments of 5kg, 10kg, 15kg, 20 or 25kg. This can be done at the time of booking as an ancillary add-on or if you have already booked, simply log into My Booking, and purchase the additional baggage.
Pre-purchased additional baggage is available for purchase up to twenty four (24) hours prior to departure on a space-available basis.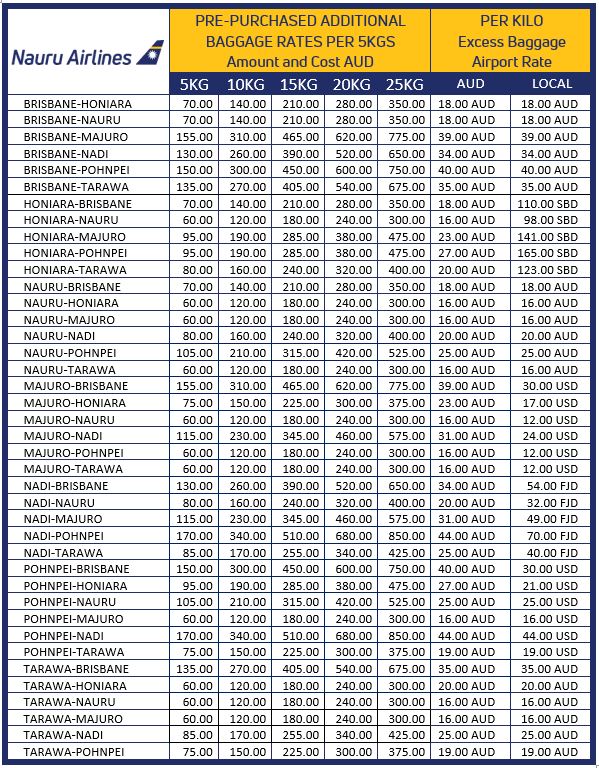 Note: Pre-purchased additional baggage allowance will be charged in your local currency. The table above shows the AUD price.
Airport Prices are shown in the local currency.
These prices are subject to change.