Adelaide Crows Take on Nauru
Sponsored Events
Sponsored Sporting Events
Watch out Nauru AFL - the Adelaide Crows have arrived!
If you thought Australians (particularly Victorians) were obsessed with AFL, then you've never met someone from Nauru.
Despite its population of just over 10,000 people, Nauru has 18 men's teams, five women's teams and more who compete against each other throughout the year.
Some of the Nauruan teams even reflect the names of the Australian teams and wear their colours with pride.
Recently, three players from the Adelaide Crows visited Nauru. Chelsea Randall, Angela Foley and Nikki Gore flew into Nauru for a packed few days.
The players had an exceptionally full program, and they were mobbed for selfies and autographs where they went!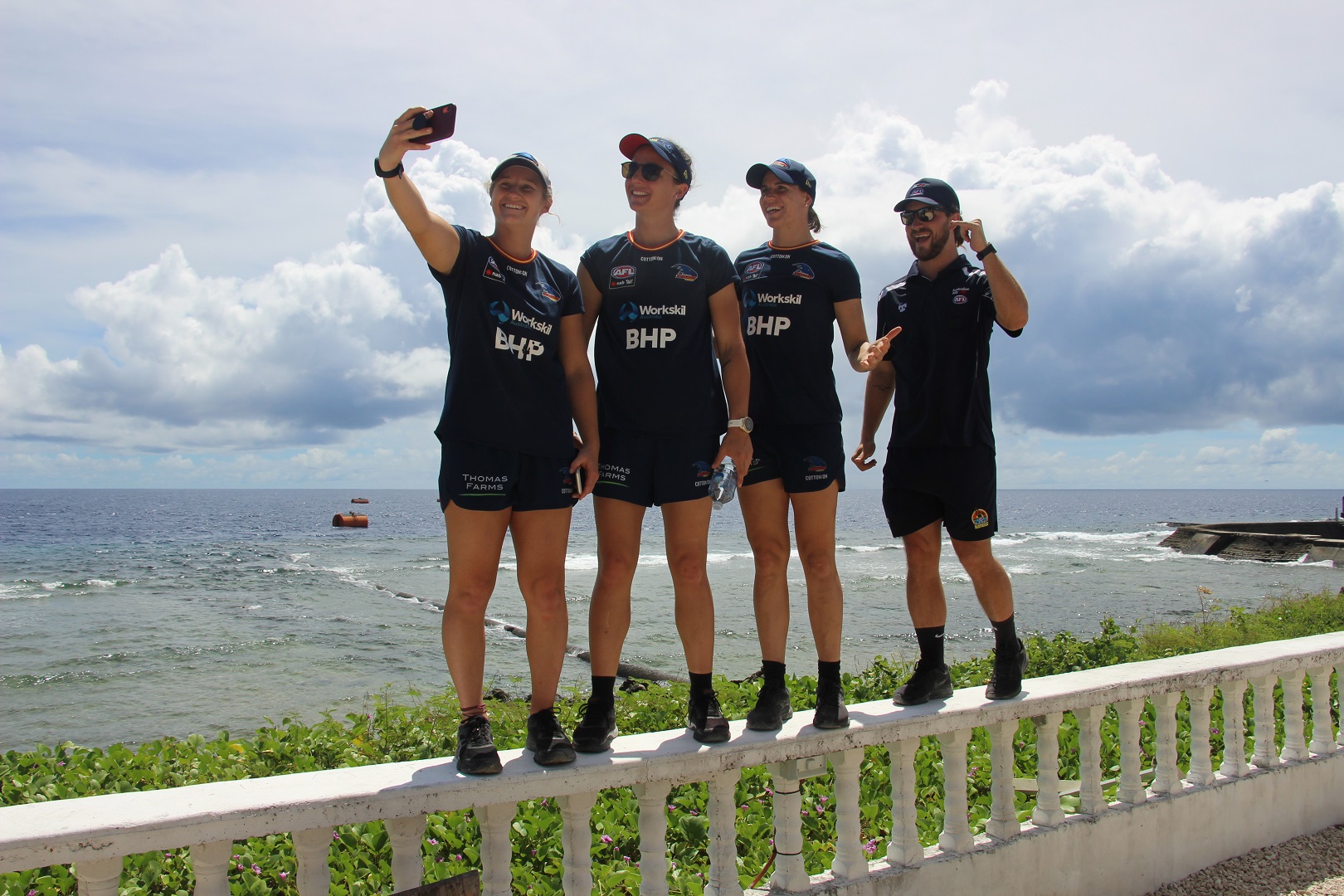 in an article by Co-Captain Chelsea Randall on the Adelaide Football Club website, Chelsea says some Nauruans even greeted them at the airport when they arrived at 4am.
The main reason for the timing of the visit was to visit during the Nauru Constitution Day Celebrations. During the athletics carnival to celebrate Constitution Day, the team assisted with running some activities with the kids.
"When we put the call out to see if anyone wanted to come and join, we ended up with 300 keen kids and only 14 footballs. Organised chaos!" Chelsea says in the AFC article.
From meeting with Nauru's President, HE Hon Baron Waqa, to participating in more activities and even spectating some of the local club trial matches, the team had a blast!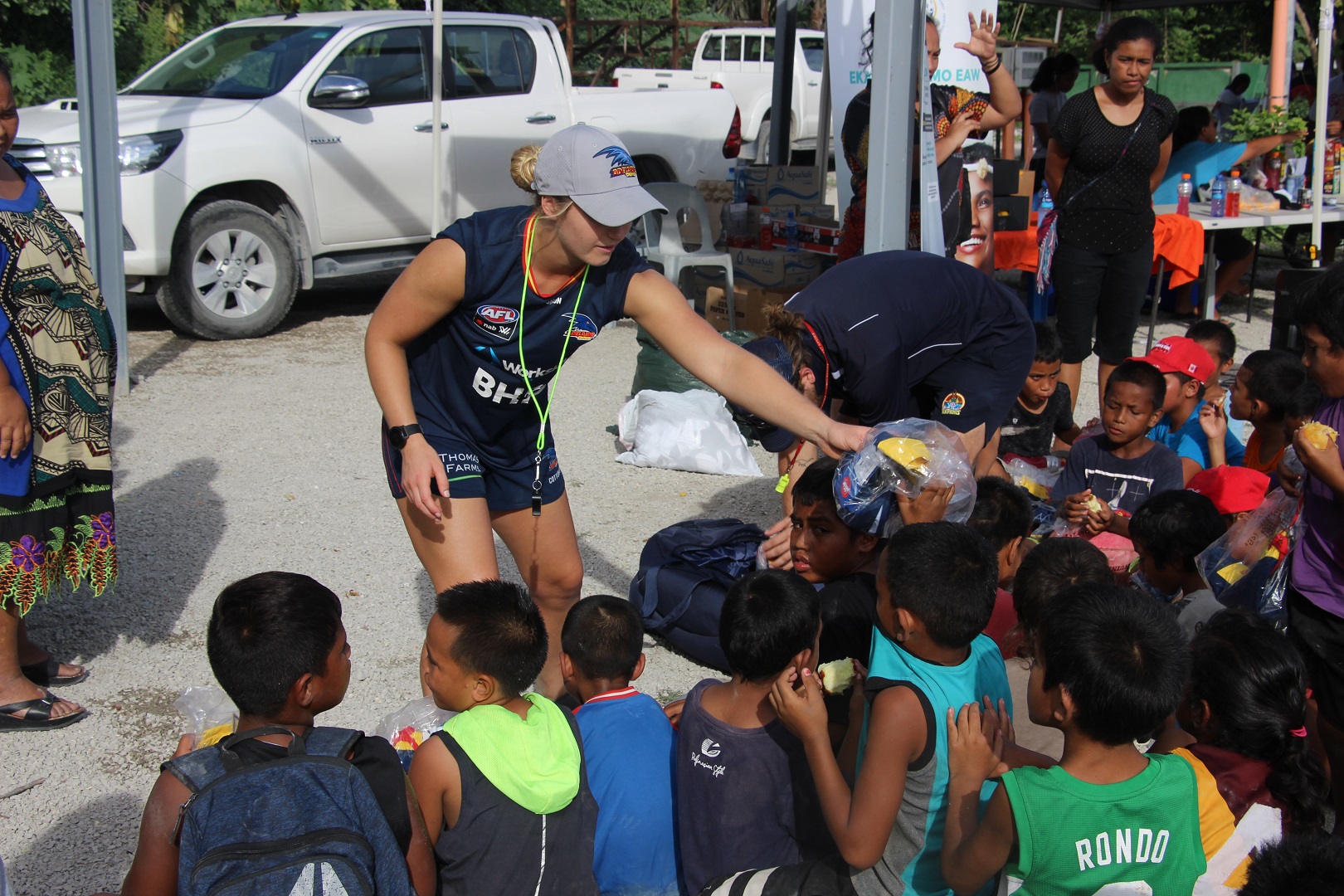 The Australian High Commissioner for the Republic of Nauru, Angela Tierney, says the visit highlighted the strong historical, cultural and sporting links between Australian and Nauru through a shared passion for AFL.
"Highlights of the visit included a well-attended training session for female AFL and rugby players, running half time activities for hundreds of children at the annual athletics competition and holding a warm up session for children competing in national karate Championships," the High Commissioner says.
"The players partnered with the Department of Health to deliver important messages about health and well-being and also visited patients in the Republic of Nauru Hospital."
The team also got a bit of time out from official duties to explore the island, even going game fishing to catch some monster tuna!
To read more about the team's time in Nauru from Chelsea Randall's perspective, click here. Nauru Airlines was proud to sponsor the travel requirements of the team.