Covid 19 Update
Nauru Airlines Important Notices
Please be aware of the following important notices if you are travelling with Nauru Airlines.
IMPORTANT NOTICE
New requirements for any person that is intending to travel to Nauru with effect from 4th September, 2020.
Passengers must undertake a mandatory PCR (Polymerase Chain Reaction) test for COVID-19 within 3 calendar days prior to travel to Nauru. You will be required to show proof of a negative result to be able to board the aircraft.
This result is to be provided at the time of checking in to the flight. Proof of the result can either be in the form of a text message from the Pathology Centre or a formal report from your Doctor.
This test will be at the individual expense of each passenger.
This process does not eliminate the need to quarantine for up to 5 days in Nauru upon arrival.
Please contact Nauru Airlines if you require further clarification of the above.

Australia

Australia Transit Passengers

Every person arriving into Brisbane from interstate (including Queensland residents) is required to complete a Queensland Border Declaration Pass click here to apply online.
The Queensland border is currently closed to the states of Victoria, New South Wales and the Australian Capital Territory.

Anyone who has visited a declared COVID-19 Hotspot in the past 14 days (except Queensland residents and those people needed in Queensland for essential purposes) will be denied entry into Queensland and will be returned to their original port of departure at their own expense.
Queensland residents who have been in a declared COVID-19 Hotspot in the past 14 days, are required to undertake quarantine in a Government arranged hotel for two weeks at their own expense. Mandatory quarantine information and costs.
There are no requirements for travellers arriving from other locations within Queensland. Please be patient as there may be extended passenger processing times on arrival into Queensland.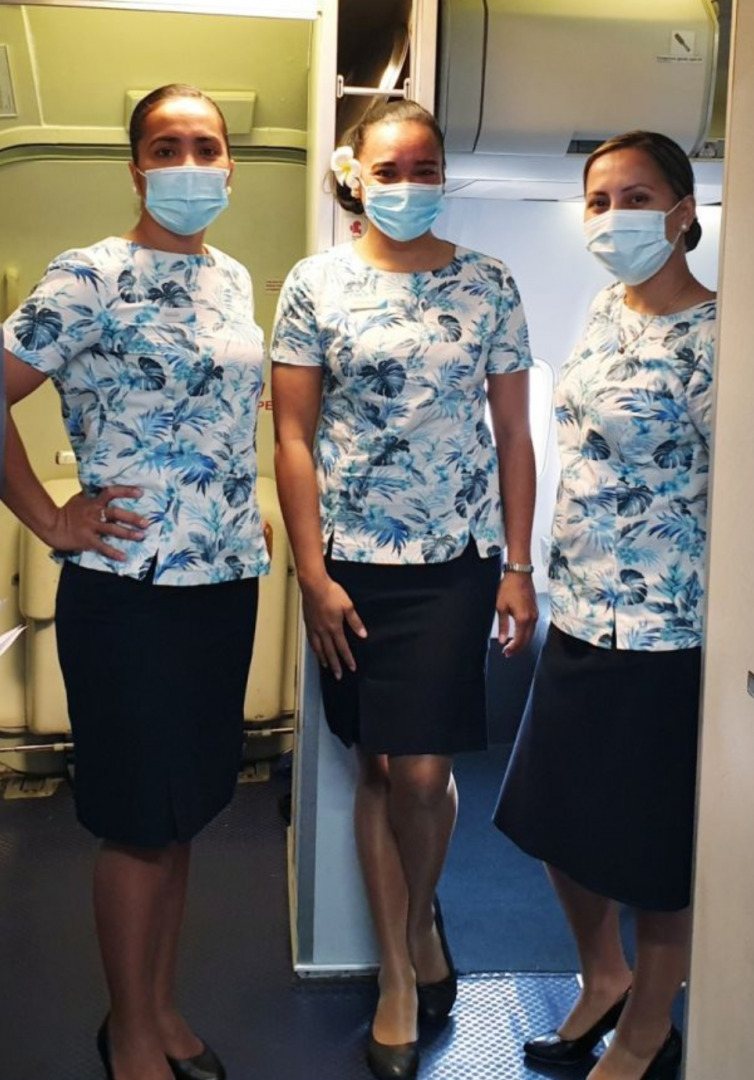 How we're keeping passengers and employees safe during COVID-19:
The #1 rule for flying
We're making sure that all our staff are fit and healthy for work, and all passengers must refrain from flying if feeling unwell. Instead, please stay at home and contact our customer service department to discuss options for re-booking your travel.
Passenger screening
Prior to boarding, we take and record the temperatures of all crew and passengers. All international passengers are also asked whether they have travelled overseas within the last 14 days or are feeling unwell. Those who do present with cold or flu symptoms (including a cough, runny nose, sore throat, headache, temperature or difficulty breathing) may be prevented from boarding the aircraft.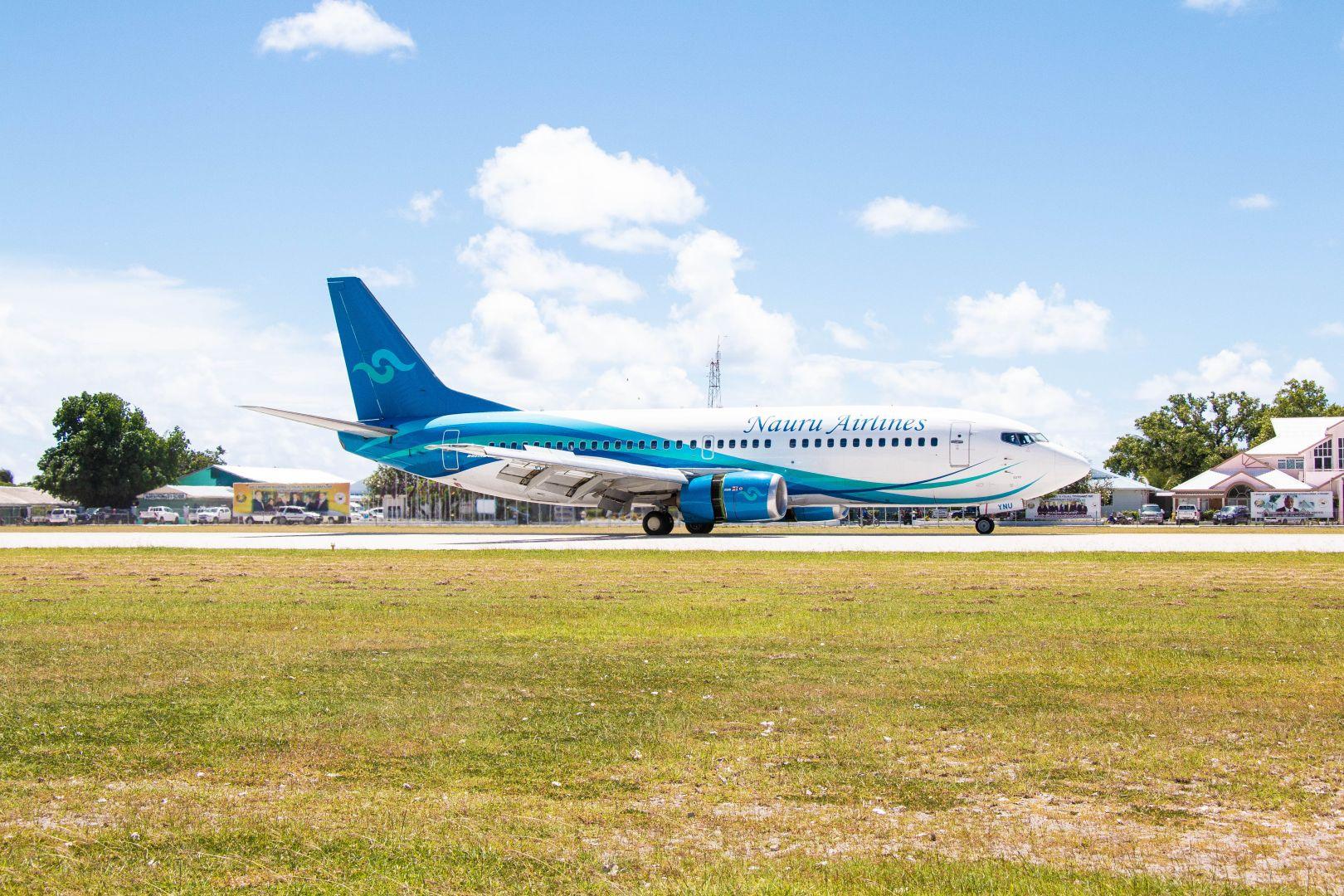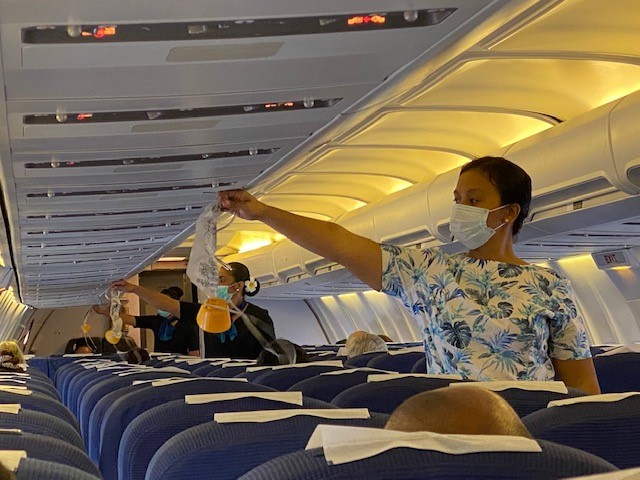 Essential hygiene and sanitisation
We're washing our hands frequently and request that our passengers do the same. If you do need to cough or sneeze, please do so into your elbow, and be refrain from touching surfaces as much as possible. Our crew are following our usual stringent hygiene procedures including wearing gloves for collection after food or beverage service and during cleaning. Crew are also using hand sanitiser when entering or exiting galley area and frequently throughout food service.
Masks for the crew
All of our staff are wearing masks in the airport and on the aircraft, with crew wearing masks for the duration of the flight. Masks are only removed during announcements, safety briefings and during take-off and landing so that important passenger information can be heard.
Wellness Packs
We are now providing Wellness Packs onboard all our flights. These will include complimentary Hand Sanitiser (60ml), Anti-bacterial wipes, and two face masks.

We have also opted for brown paper packaging as we move towards being more environmentally friendly. The individual packaging of the hand sanitiser and wipes ensures the purity of the product.

We want our passengers to be comfortable and feel as safe as possible when flying with us.

The wellness packs are supported by Nauru Post, Eigigu Solutions Corporation and Rainbow Enterprise Nauru.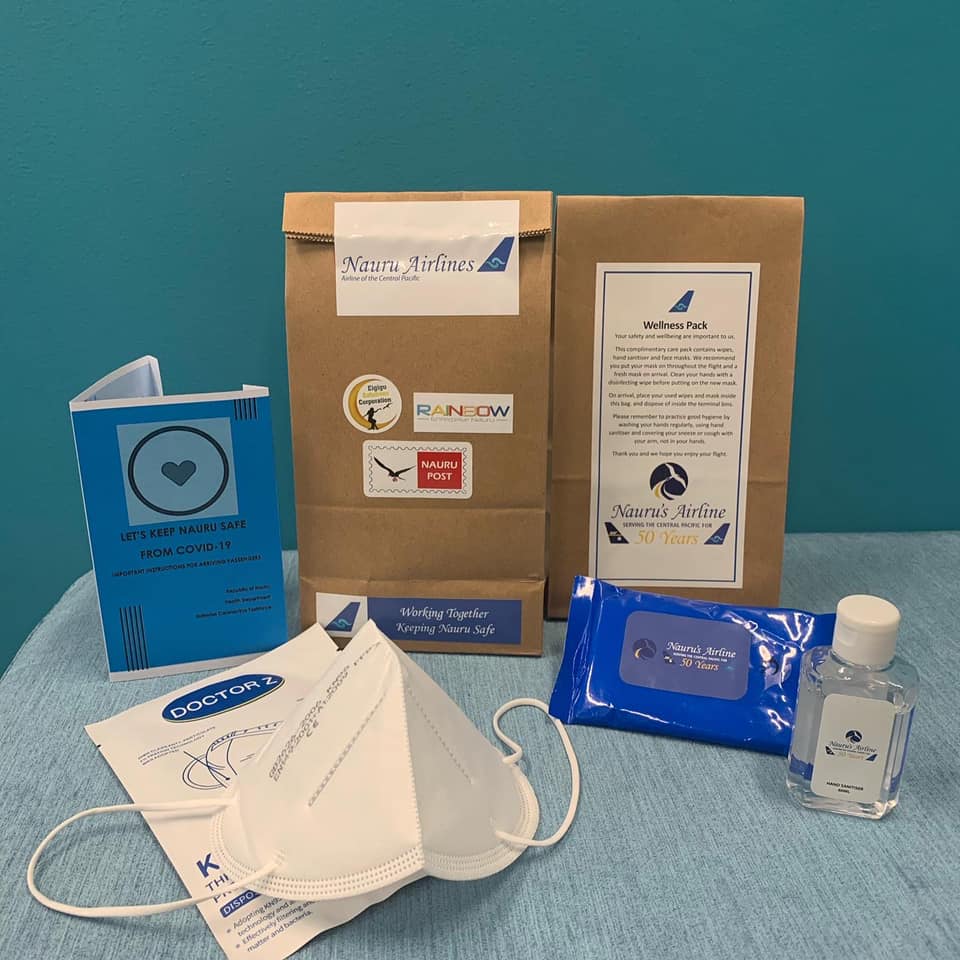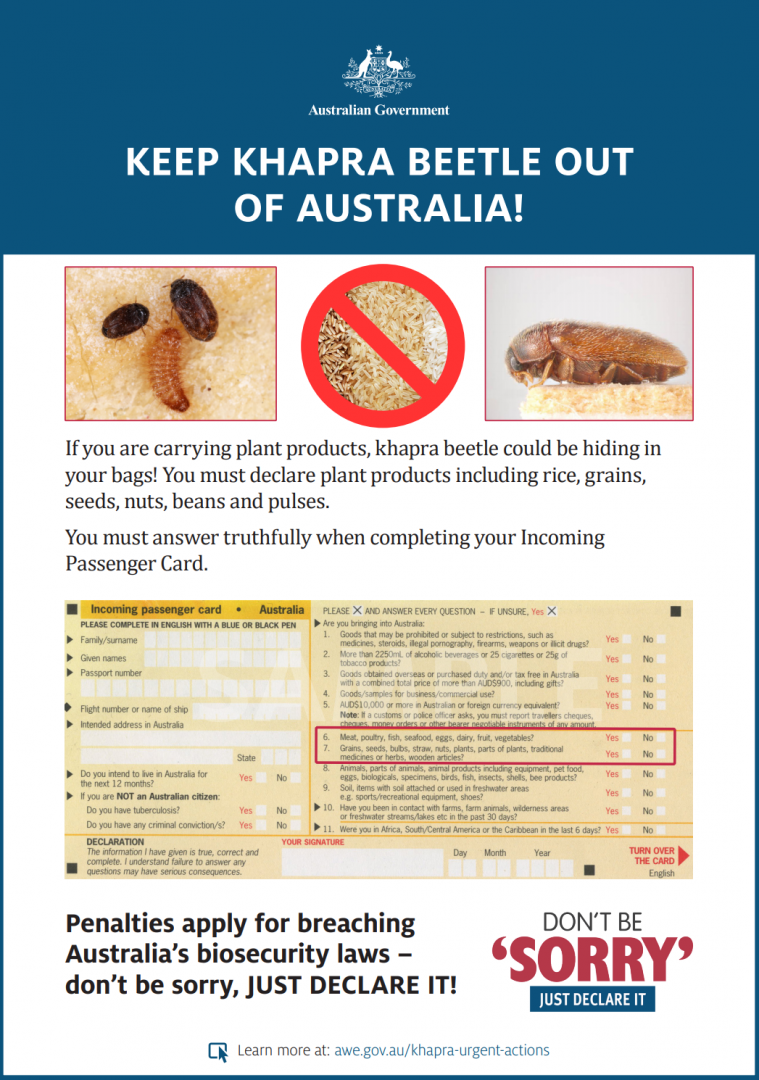 Important notice
The KHAPRA BEETLE is not present in Australia. It is a highly invasive pest that poses a major threat to Australia's grain industry.
Commencing 15th October 2020, high risk plant products will not be permitted entry into Australia.
This means you may no longer pack these goods in your luggage when travelling to Australia. Instead, we encourage you to buy these goods
from Australian suppliers who have either sourced their goods locally or imported them through commercial channels. Failure to comply with these requirements will result in destruction of the goods upon arrival in Australia.
This includes:
Rice, Chickpeas, Cucurbit seed, Cumin seed, Safflower seed, Bean seed, Soybean, Mung beans, cowpeas, Lentils, Wheat, Coriander seed, Celery seed, Peanuts, Dried chillies/capsicum, Faba bean, Pigeon Pea, Pea seed, Fennel seed.
Click here for more details.