Covid 19 Update
Nauru Airlines Important Notices
Please be aware of the following important notices if you are travelling with Nauru Airlines.
COVID INFORMATION ON OUR WEBSITE SERVES AS A GUIDE ONLY
Requirements for Travel to Nauru have recently changed as a consequence of the community outbreak of COVID in Nauru. Please read the below requirements and Travel Restrictions Order issued 4th August 2022. Click here.
Travel to Nauru
Itinerary/Booking & Ticket
Valid passport (minimum 6 months validity)
Valid Visa for Nauru
Passengers are required to complete a PCR test within 72 hours of flight departure.

The sample required is a NASO/Oro Pharyngeal swab (combined throat and nasal swab). A saliva sample is not acceptable.
A negative result to be shown at the time of check-in

Vaccination Certificate - must be fully vaccinated at least 14 days prior to travel
Effective 1st January 2023 all persons aged 5 years and older will also be required to be fully vaccinated against COVID-19. This needs to be completed 14 days before travel.
Rapid Antigen Test (RAT) will be conducted on arrival at the airport in Nauru.

Anyone who tests positive will be required to enter a Government Quarantine Facility for 13 days
Anyone that tests negative, will be allowed to go straight home, but are required to restrict their movements and activities. You are then required to undertake a PCR test at the Public Health Department the day following their arrival

Any traveller who has recently recovered from Covid-19 within the last 30 days of travel to Nauru, is required to complete the Certificate of Recovery Form Click here to download. Please read document Pax info - Recent Covid Infection Click here.
Note: Masks are still required to be worn on flights to Nauru
Travel to Australia
Itinerary/Booking & Ticket
Valid passport (minimum 6 months validity)
Valid Visa for Australia if required
Hold Evidence of International Vaccination Certificate
Travel to Nadi, Fiji
Nil test requirements for travel to Fiji or arrival
Covid vax certificate needed to be shown at check-in. 16yrs + must be at least have received 2 doses for approved vax for Fiji Islands
Travel insurance for travel to Fiji (for the duration of stay)
Return ticket/booking (visa & immigration purpose if applies)
Useful link:https://www.fiji.travel/covid-19/travelling-to-fiji
Travel to Tarawa, Kiribati
Require vaccine certificate - 2 doses
Travel to Majuro, Marshall Islands
RMI Borders are now opened and travellers are not required to register through the Safe Travel Program.
Have your vaccination card ready for verification
Primary COVID vaccinations for 5 years of age and up.
Boosters if due for 12 years of age and up.
If you cannot get vaccinated, please submit a Doctor's letter to the airline.
Upon arrival Travellers must take a Raid Antigen Test (RAT). If positive, a five day self quarantine is REQUIRED.
Effective 1/10/2022 - 6 months of age and up need to be fully vaccinated
Effective 30/10/2022 - All 12 years of age and up need to be boostered with the new "Bivalent" booster.

How we're keeping passengers and employees safe during COVID-19
The #1 rule for flying
Your safety and wellbeing are important to us. We are making sure that all our staff are fit and healthy for work, and all passengers must refrain from flying if feeling unwell. Instead, please stay at home and contact our Reservations Department to discuss options for re-booking your travel.
Passenger screening
Prior to boarding, we take and record the temperatures of all crew and passengers. All international passengers are also asked whether they have travelled overseas within the last 14 days or are feeling unwell. Those who do present with cold or flu symptoms (including a cough, runny nose, sore throat, headache, temperature or difficulty breathing) may be prevented from boarding the aircraft.
Masks for the crew and passengers
All of our staff are wearing masks in the airport and on the aircraft, with crew wearing masks for the duration of the flight. Masks are only removed during announcements, safety briefings and during take-off and landing so that important passenger information can be heard.
Our passengers are required to wear a mask throughout the flight, changing to a fresh mask on arrival.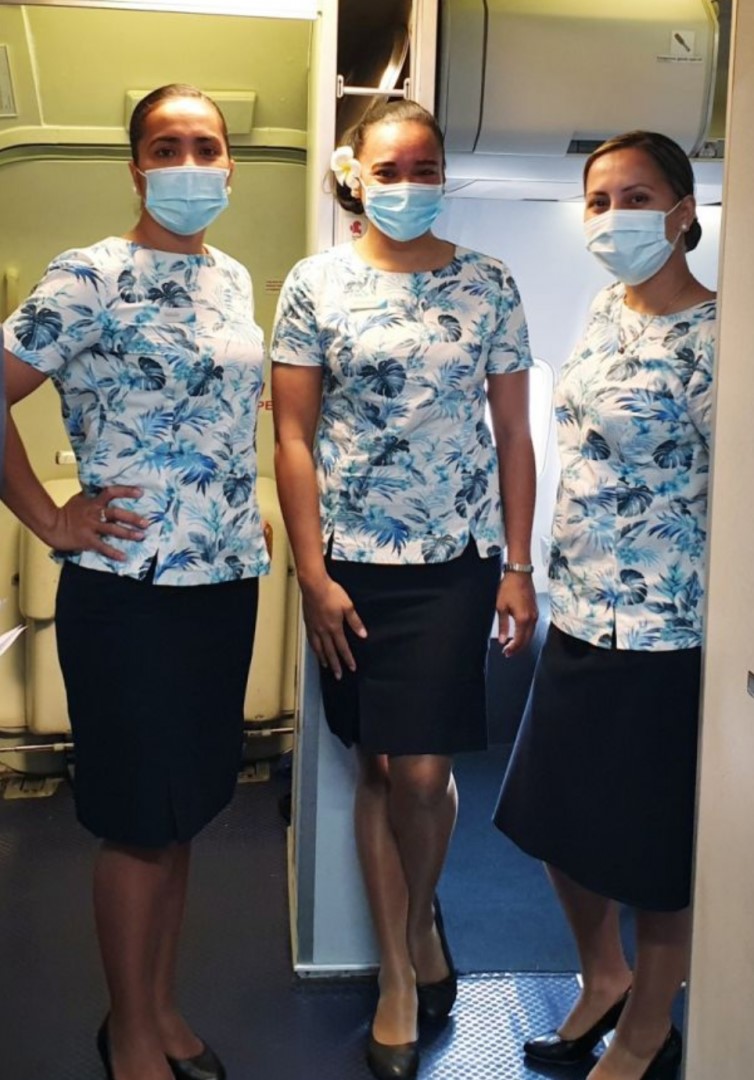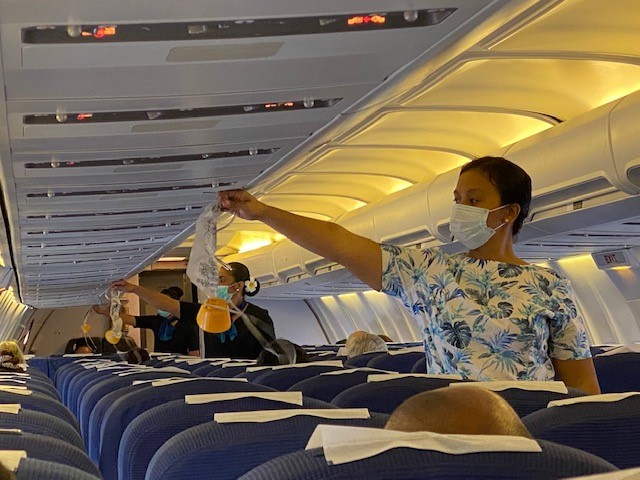 Essential hygiene and sanitisation
We're washing our hands frequently and request that our passengers do the same. If you do need to cough or sneeze, please do so into your elbow, and be refrain from touching surfaces as much as possible. Our crew are following our usual stringent hygiene procedures including wearing gloves for collection after food or beverage service and during cleaning. Crew are also using hand sanitiser when entering or exiting galley area and frequently throughout food service.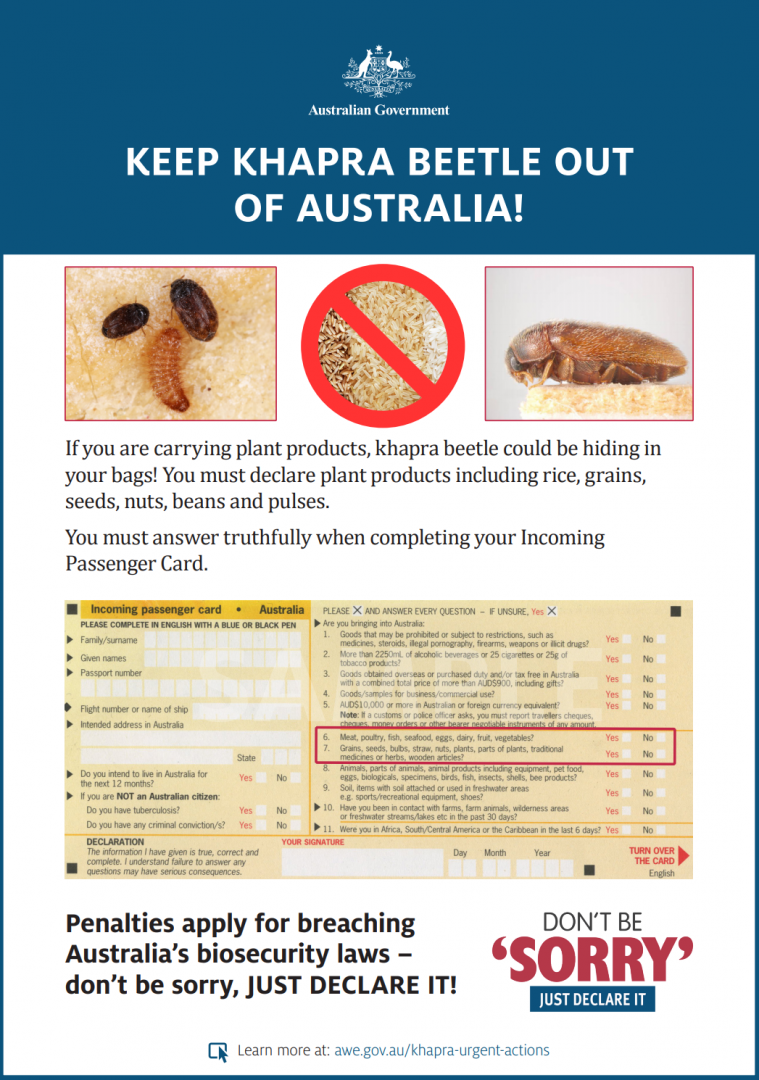 Important notice
The KHAPRA BEETLE is not present in Australia. It is a highly invasive pest that poses a major threat to Australia's grain industry.
Commencing 15th October 2020, high risk plant products will not be permitted entry into Australia.
This means you may no longer pack these goods in your luggage when travelling to Australia. Instead, we encourage you to buy these goods
from Australian suppliers who have either sourced their goods locally or imported them through commercial channels. Failure to comply with these requirements will result in destruction of the goods upon arrival in Australia.
This includes:
Rice, Chickpeas, Cucurbit seed, Cumin seed, Safflower seed, Bean seed, Soybean, Mung beans, cowpeas, Lentils, Wheat, Coriander seed, Celery seed, Peanuts, Dried chillies/capsicum, Faba bean, Pigeon Pea, Pea seed, Fennel seed.
Click here for additional infographics and communication material.