It's Our 50th Anniversary
Happy Birthday To Us!
We are grateful for the tremendous support from everyone over the last 50 years and are humbled to see how far we have come and what we have achieved in this time. We have now been flying the Central and South Pacific for 50 years and it has been a pleasure to receive your business and trust in us. We will continue to keep serving for various communities, governments for their travel, businesses and trade and communication needs at our highest level of service. We would like to congratulate the Government of Nauru, Nauru Airlines and our wonderful staff, both past and present, in achieving this milestone of 50 years of service for the Republic of Nauru.
On the 14th of February 2020, The President of the Republic of Nauru - Lionel Rouwen Aingimea M.P, unveiled the commemorative plaque to represent our 50th anniversary. Our CEO, Geoff Bowmaker said our team's energy and high safety and service standards, combined with the support of the community had seen Nauru Airlines grow from strength to strength during the course of the past 50 years.
"I hope the plaque serves as a reminder of Nauru Airlines' rich history and promising future," he said.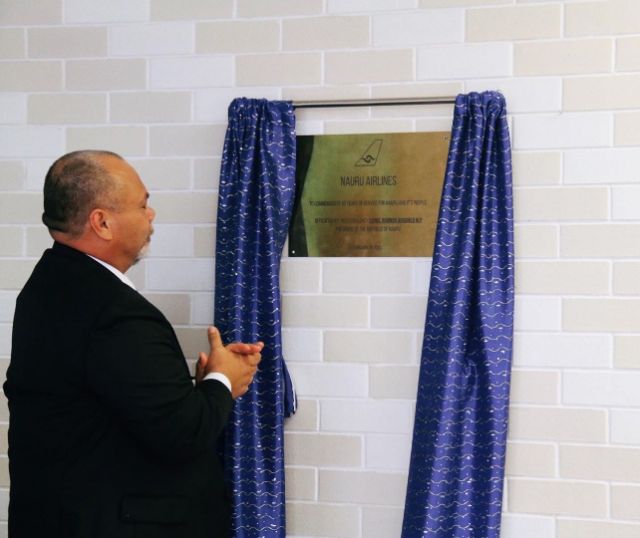 Nauru Airlines celebrates 50 years
On the 15th of February 2020, more than 300 guests joined us in Nauru to celebrate 50 years.
His Excellency the President of Nauru, Lionel Aingimea; Australia's High Commissioner to Nauru, Ms Angela Tierney; and Ambassador to the Republic of China (Taiwan), Mr Dean Hai-Long Wang attend. Also present were industry representatives from across the Pacific, international dignitaries and past and present team members.
In his welcoming speech, CEO, Geoff Bowmaker said the anniversary was testament to the drive and commitment of our team, as well as the loyalty of our passengers who have trusted us to be their carrier for five decades. "Nauru Airlines has overcome challenges and achieved outstanding successes over the past 50 years and we will be taking that commitment and determination forward into the next 50 years," he said.
"The sense of togetherness and nostalgia in this room demonstrates the efforts put into creating such a strong and prosperous airline which reflects the very culture and community we represent."
The anniversary celebration finished with cultural dances and our beautiful uniform parade.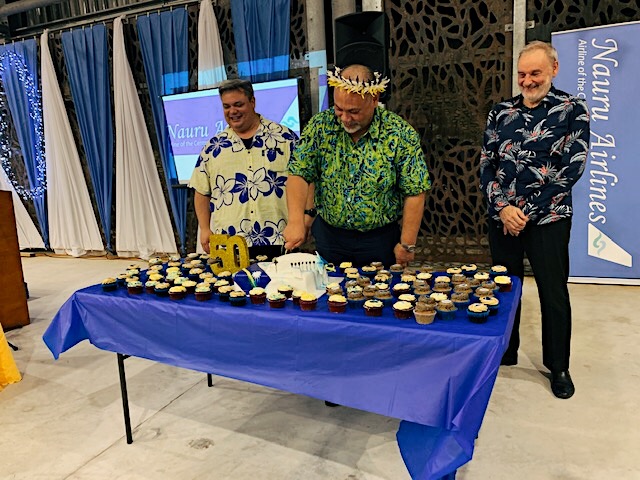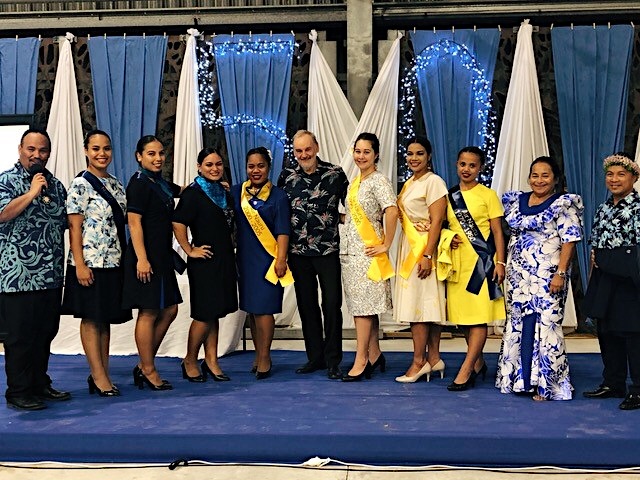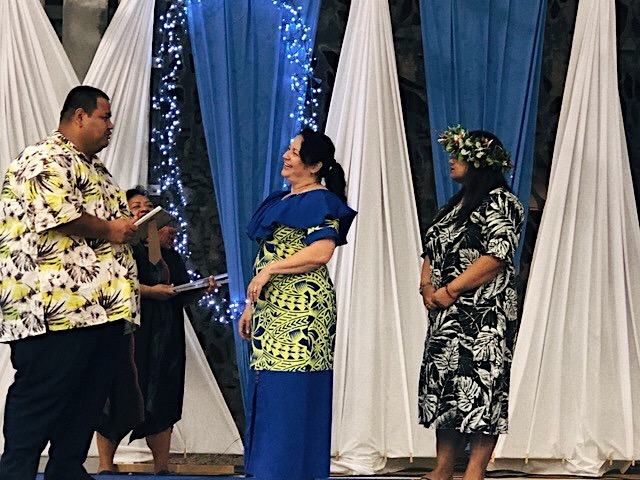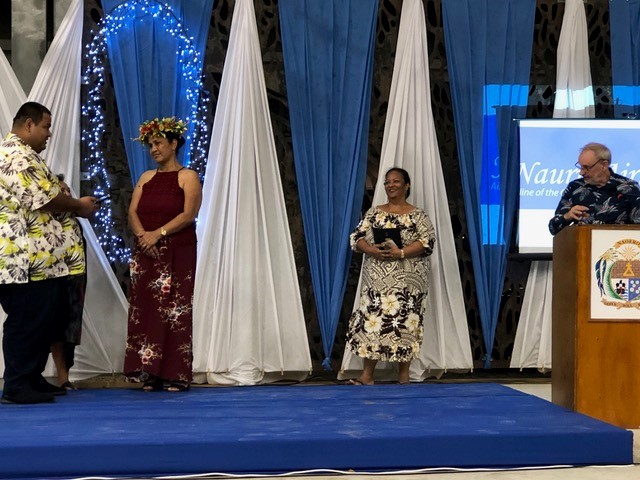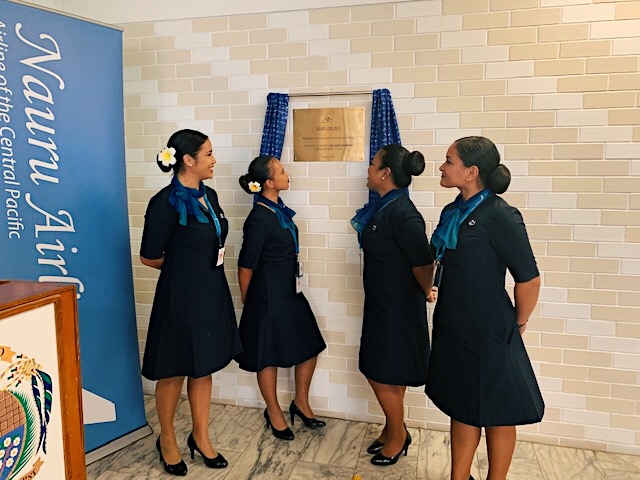 Our 50th anniversary in our BNE Office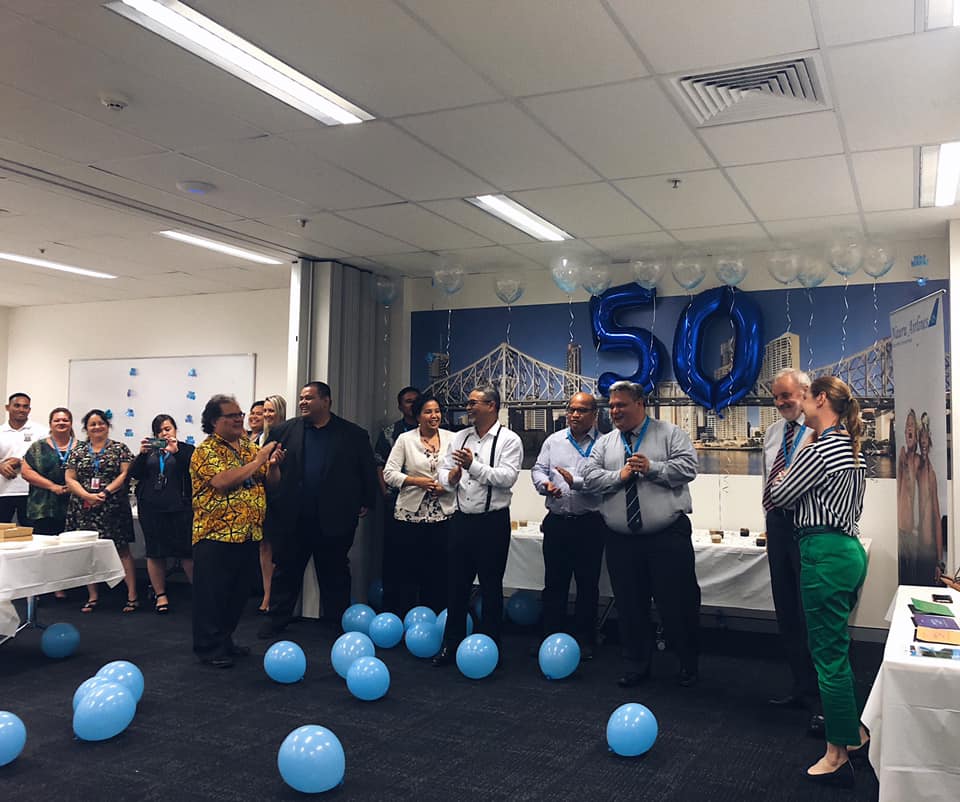 We look forward to the next 50 years in delivering and serving our customers to the most untouched parts of the world!