Nauru Airlines gives back this Christmas
Nauru Airlines gives back for the festive season this year - better yet, we have made the call that we will do this every Christmas!
Our wonderful staff members in our Brisbane office decided it was the perfect idea to donate gifts to kids in Hospital this Christmas instead of conducting our usual secret santa around the office. Mr Bowmaker (CEO), Mrs Bowmaker and Samantha Frewin (DM) went to visit our friends at the Queensland Children's Hospital Foundation in East Brisbane to present these gifts. They were greeted by our friend Danielle (BDM) from the Foundation who was kind enough to give them a tour around the hospital and provide further information on the Foundation and the impact from the communities generosity helping change children's lives. We are very pleased we came together with this foundation in helping assist the kids in need.
For more information on this foundation - https://www.childrens.org.au/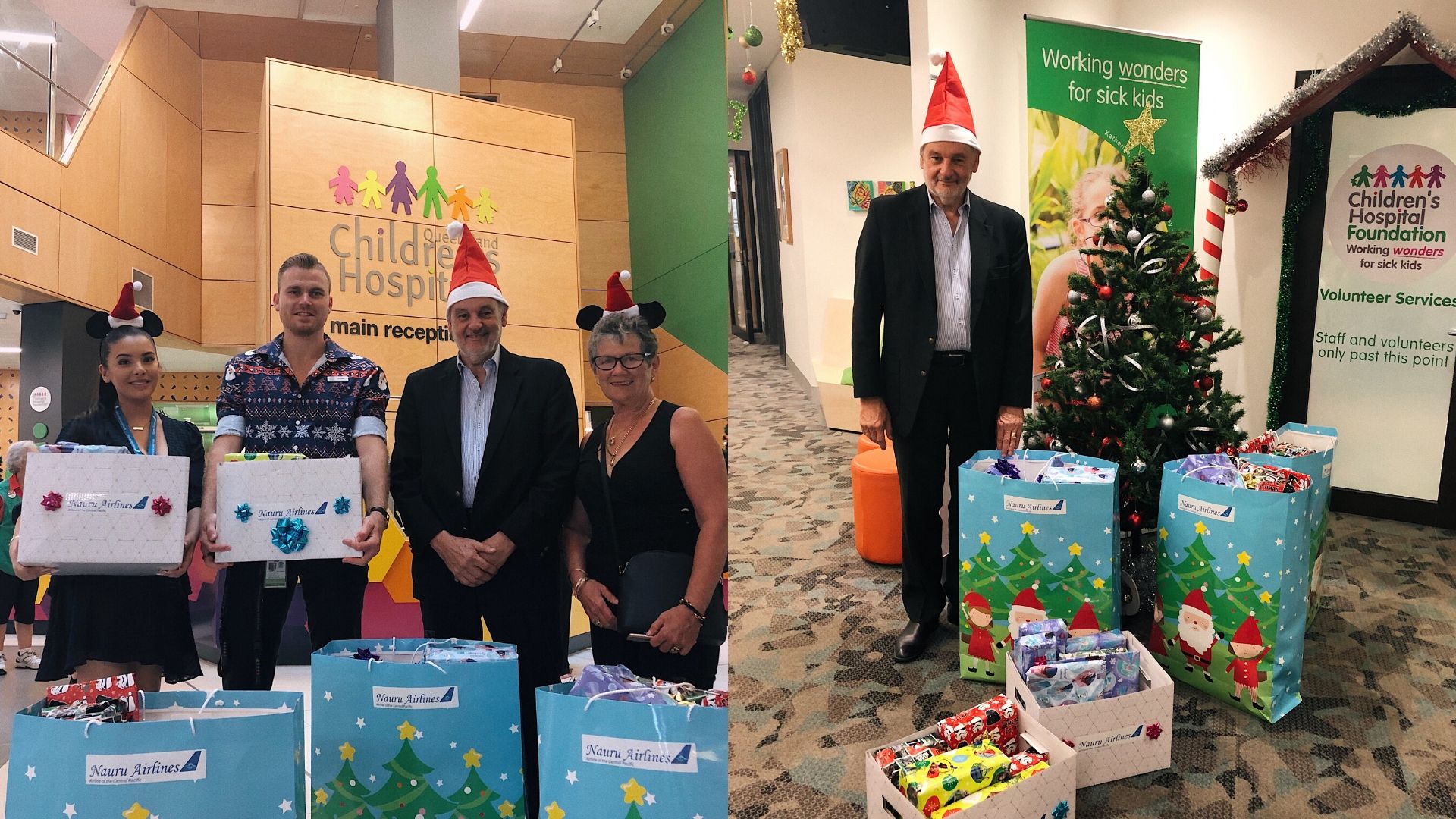 Not long after, Mr and Mrs Clause made their way to the RON Hospital in Nauru!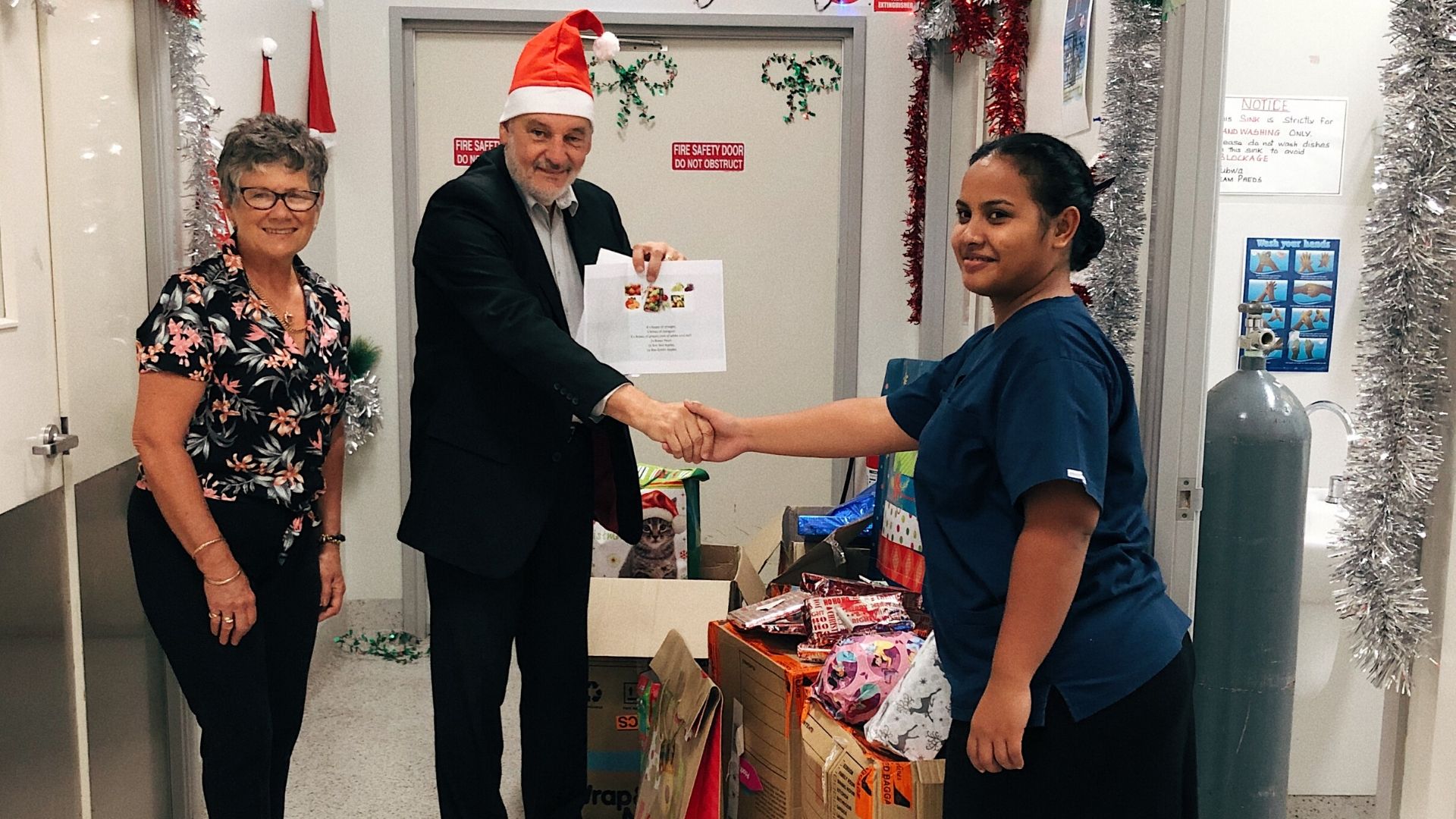 Our wonderful staff in Nauru also gifted many boxes of presents and fresh fruit to our friends at the RON Hospital, Nauru for the kids this Christmas. Mr and Mrs Bowmaker were very humbled at the smiles on the Children's faces and are very pleased that the airline as a whole was able to contribute in making a difference over this period. We will continue to do this every Christmas to help support our community.
'tis the season of giving.