Splash of colour in COVID cloud thanks to local livery artists
A homegrown Townsville team has helped Nauru Airlines unveil its new crisp all-white livery as part of its first phase of launching into a more definite and traditionally focused branding.
The family-owned business, Flying Colours completed the 12-day paint job, ensuring every detail and care was applied, and cementing a new partnership between the two businesses.
The job was a significant step forward for Flying Colours who have seen a downturn in business since the pandemic – following the shut down of the whole aviation industry.
Flying Colours Project and Safety Manager, Lloyd Armstrong said all business stopped within a week period in early 2020 so the support from Nauru Airlines was welcome.
"In March 2020, we had all our regular customers contact us to suspend their paint programs for the foreseeable future and we lost all our forward bookings for the rest of the year," Mr Armstong said.
While Job Keeper allowed the business to stay afloat and keep its team employed last year, Flying Colours has carried the load themselves since the funding ended in January 2021, digging into their cash reserves to ensure all staff remained with the business.
"We've exhausted a lot of resources over the last eight months keeping everyone on because if you didn't have the capability when work did come back, we would not be in the position to take it on," Mr Armstrong said.
"The crew that we have now has been with Flying Colours for four to five years and are highly skilled. We didn't want to lose them because it would take at least five years to get back to where we were at now.
"We invest in our staff and treasure them. Without them, there is no Flying Colours and it's them that produce all the work and have a hand in their own success."
Following the Nauru Airlines reveal Mr Armstrong has seen a dramatic shift in the last month with bookings skyrocketing, however, the uncertainty on when travel can resume still hangs a cloud over the industry.
"Work is coming back with a vengeance, however, we're not in a position to allocate funds to support any significant expansion or when there might be too much work as we'll lose that work overseas. I don't think we should be in a place where we are turning work away," Mr Armstrong said.
Nauru Airlines were instantly impressed by the quality of work after their first experience working together according to Nauru Airlines Continuing Airworthiness Manager, Rob Langdon.
"I've been involved with painting all of Nauru Airlines' aircraft to date and the job these guys have done is one of the best I've seen. The finish is incredible. I went over the whole thing with a fine-tooth comb and I couldn't find any imperfections whatsoever," Mr Langdon said.
Flying Colours Project and Safety Manager, Lloyd Armstrong was grateful to have worked together.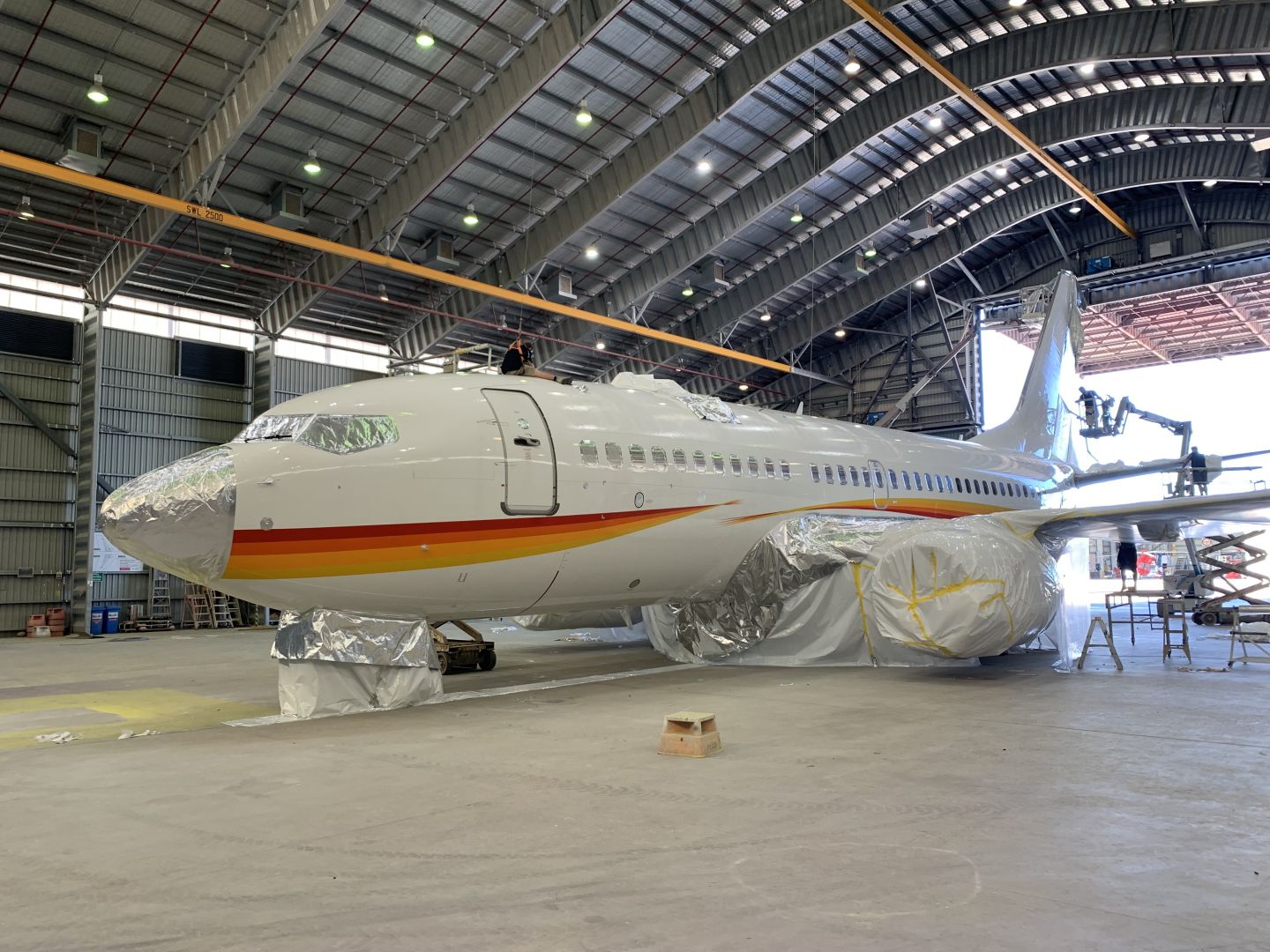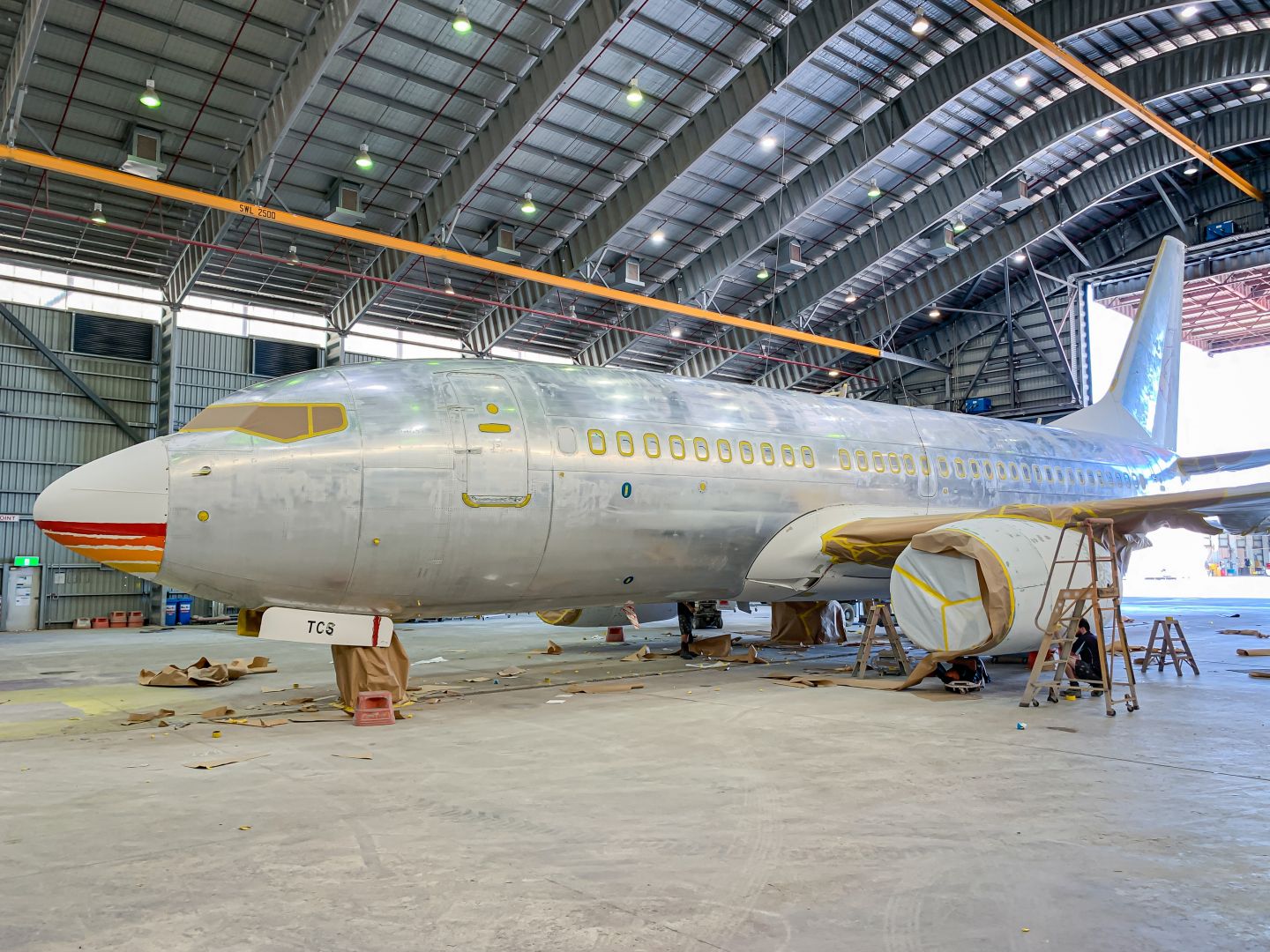 "Nothing but praises for Nauru Airlines. We're glad we could be a part of their journey and story with the new aircraft. Our motto is to achieve a successful outcome through a difficult objective and we worked through some challenges to make sure the aircraft got out in time,"
"I congratulated our guys this morning because it looked fantastic - we're back with a bang. The team produced a really good job," he said.
"This work will last Nauru Airlines for a long time and it will do them and all of Nauru proud."