Nauruan Powerlifting Team Take Home Gold!
Sponsored Events
Sponsored Sporting Events
It's success after success for this amazing Nauruan sporting team!
Nauru Airlines congratulates the World Powerlifting Nauru Team for their success in the recent Great Barrier Reef Masters Games in Cairns.
A group of seven, including four athletes, two officials and a supporter, travelled from Nauru to Brisbane, then on to Cairns.
All four athletes took out a Gold Medal each, and Christopher Gaubidi completed a successful World Record benchpress of 186 kilograms in his division (94 kg, 40-44 years).
Powerlifting is a sport where anything can happen on the day, and for the team to take out four Gold Medals shows mammoth effort and skill.
Jason Wharton, President of World Powerlifting Nauru, says he is exceptionally proud of the results achieved by the team.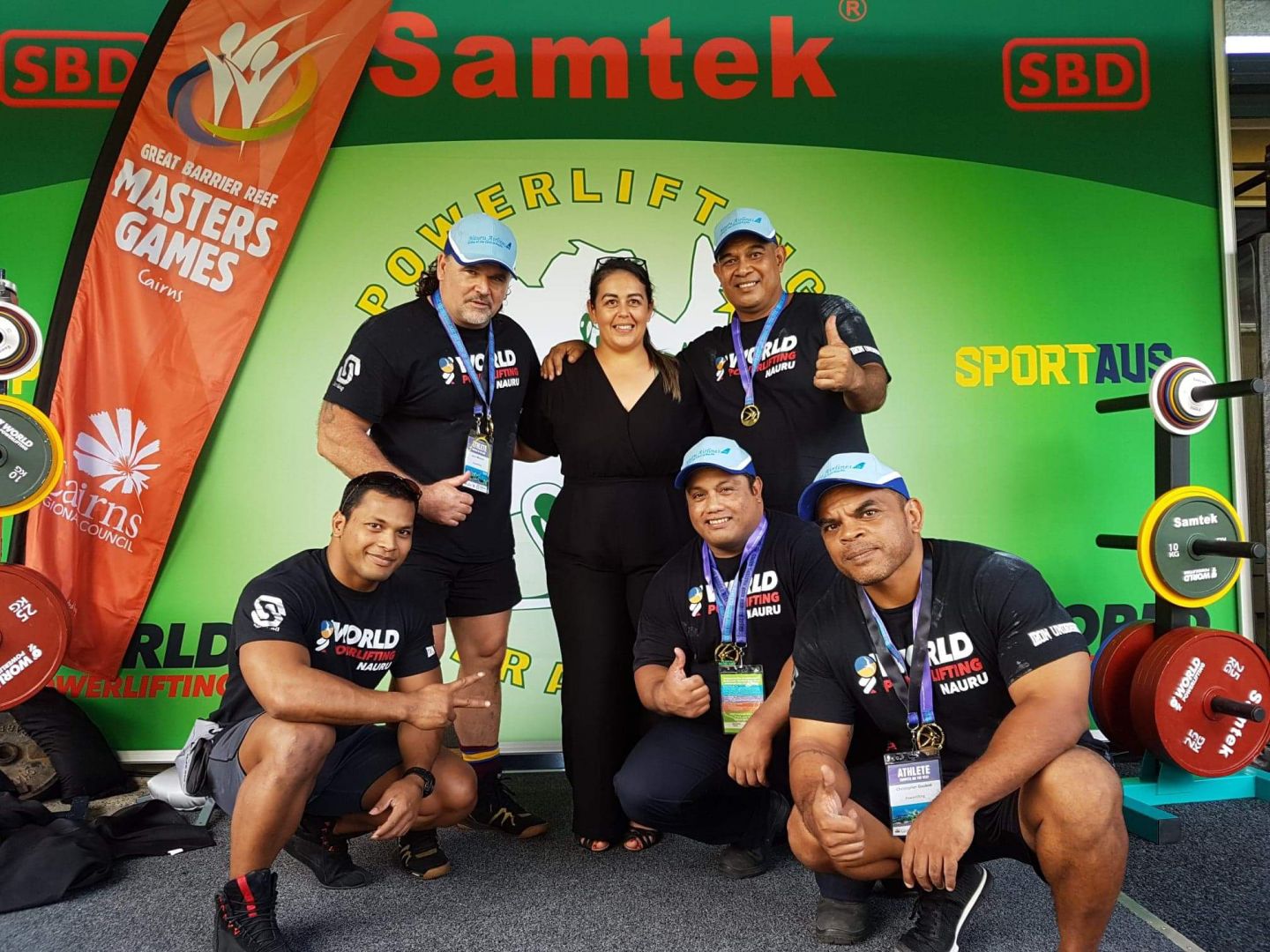 "The results were great with our team of four liftersall achieving 4 Gold medals in their age groups and weight divisions," Jason says.
Jason also acknowledged the electrifying atmosphere inside the venue, saying that the crowd and competitors were very supportive of the Nauruan lifters.
The team will next compete in Brisbane in mid-July as part of the Brisbane Fitness Expo in Southbank.
"Tentatively, two open elite (male) lifters and two youths (females) are earmarked for this Brisbane Fitness Expo Pacific Invitational organised by Powerlifting Australia," Jason says.
"This is also an opportunity in showcasing our power lifters in our region in this all inclusive sports exhibition.
"Our Youth lifters will have their opportunity for the first time to develop their standards at an international meet, while our two Open elite lifters, Langer Olsson Wharton and Dexter Brechtefeld, will be attempting Oceania Benchpress records in their Open weight classes."
Jason says he is hopeful that the team and its supporters will continue to grow, as the sport inspires the next generation of Nauruans to get involved.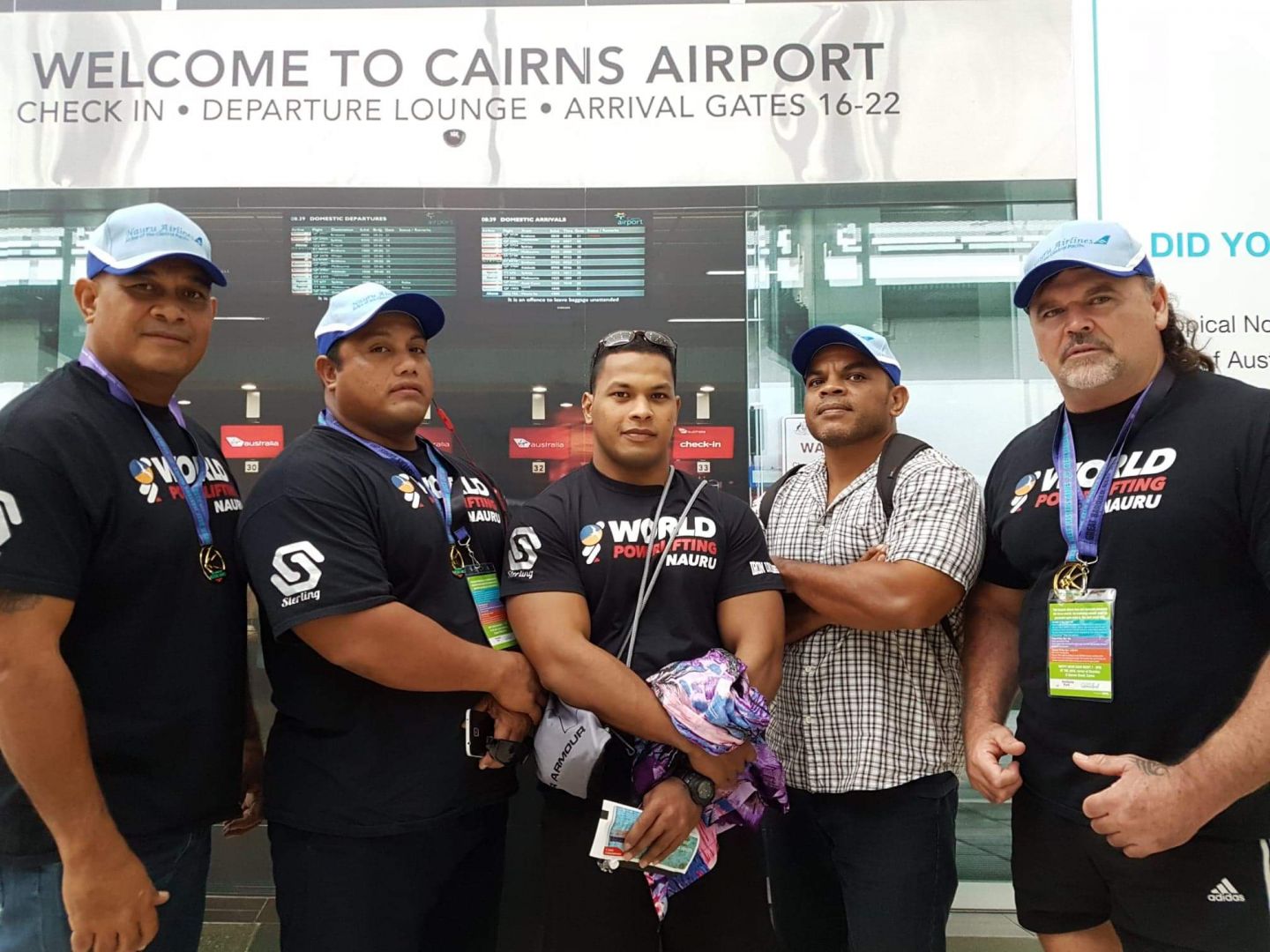 Results:
Christopher Gaubidi (94kg division 40-44yrs age group)
GOLD medal & successful World record benchpress 186kg
Elvin Brechtefeld (120kg division 40-44yrs age group)
GOLD medal & unsuccessful attempt world record benchpress 216kg
Jason Wharton (120kg division 45-49yrs age group)
Iven Notte (105kg division 50-54yrs age group)