Have you dreamed of staying in an overwater bungalow?
Imagine waking up to the breeze blowing gently through your overwater Buia and hearing the water lap the sand beneath you.
This is the dream for many. But you don't need to pay thousands per night in the Maldives to get this amazing experience.
If you're after a stay in a traditional Buia, there is nowhere better than Tabon Te Keekee in Tarawa, Kiribati.
Kiribati is one of the most beautiful yet isolated nations on the planet, with the highest point in Tarawa being just three metres above sea level.
Tabon Te Keekee is located in North Tarawa and is described as an Eco Lodge. Here, you'll go back to basics with shared bathrooms and amenities.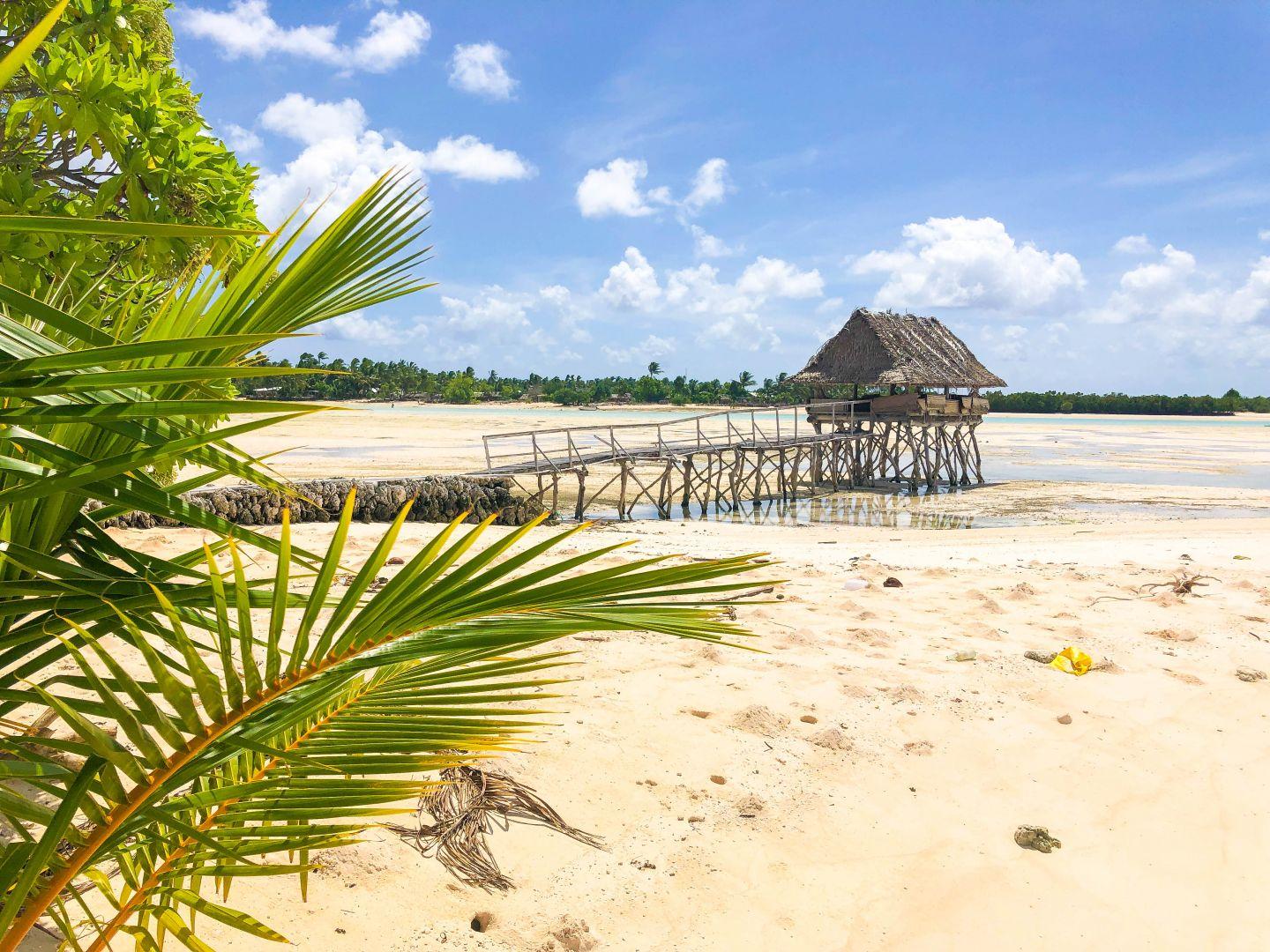 But there is nothing better than seeing the sun rise and set from a Buia on land or over the water –while drinking a coconut on the beach.
We ventured out to Tabon Te Keekee for lunch. You can see the traditional Buia huts before you get to them, as they stretch out over the water joined to land by wooden walkways.
As we get closer, nearby schoolchildren play and you can hear the snuffle of family pigs as they wander around family homes.
Tabon Te Keekee's Buia huts are very traditional and have mosquito nets and mattresses, but no full walls. The roof is woven from pandanus leaves and cool breezes blow in through the sides. You will truly feel at one with nature.
If you decide simplicity isn't your scene, you can always choose to stay in one of the many other hotels around the island which boast different amenities like air-conditioning, television and more.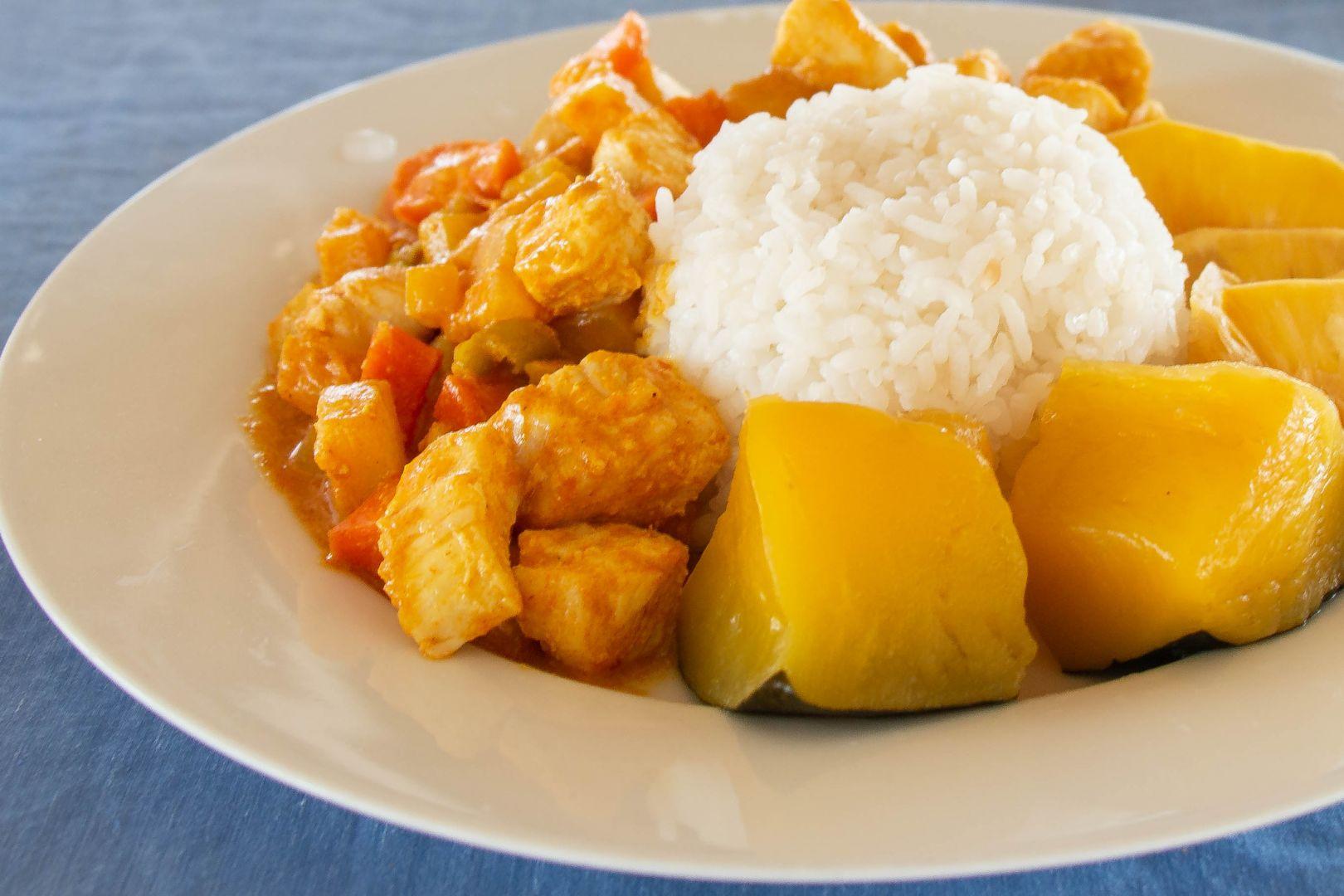 But whatever you do – visit Tabon Te KeeKee for lunch.
The menu is short and to the point.
Fish? Chicken? Dessert?
I decided on fish cooked in a coconut curry and I'm glad I did. Fresh yellowfin tuna, caught that day, is to die for.
Fresh yellowfin tuna cooked in coconut which was literally just picked and grated in front of me is something else. Pair it with rice and breadfruit chips and you're onto a winner.
For just $12 or so, you can feast on the ocean's best while taking in the incredible view from the beach.
Pure paradise. Simple.