Why You Need To Visit the Machu Picchu of the Central Pacific
If you're tossing up a visit to the pyramids or Angkor Wat – then hold on a second. Nan Madol in Pohnpei needs to be top of your bucket list instead!
If you've never heard of Nan Madol, you're probably not alone. Pohnpei is one of the island nations making up the Federated States of Micronesia. Here, built on top of a coral reef adjacent to the main island, is the ancient city of Nan Madol – a UNESCO World Heritage site of Outstanding Universal Value.
You might be thinking wondering what makes Nan Madol so special, particularly when it's a little further off the beaten path. And that's precisely it.
The one thing that differentiates it from the other UNESCO sites which are also tourist attractions is the distinct lack of crowds.
There's no rush hour here, and if you're lucky, you might even have the whole place to yourselves to marvel at the beauty.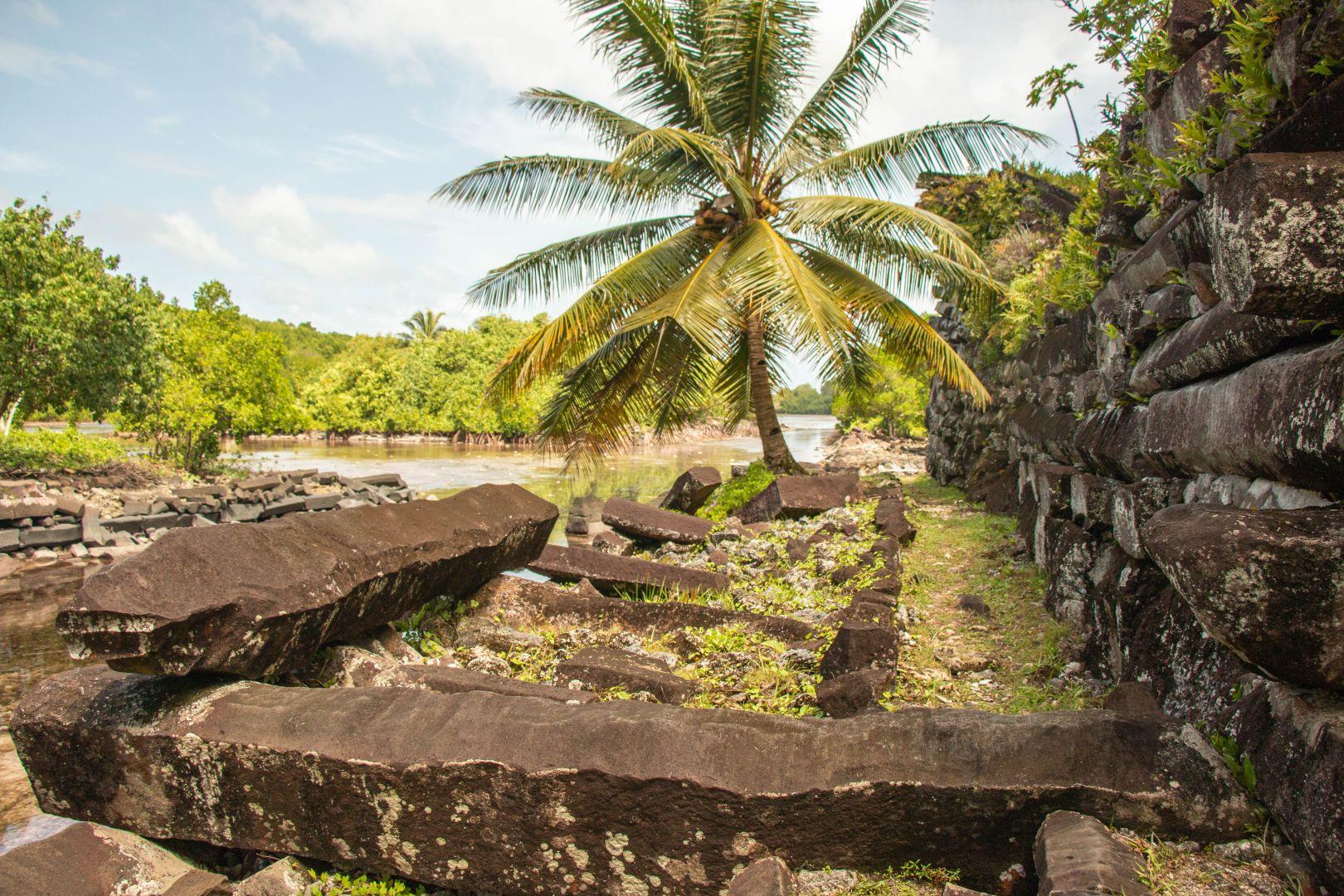 Built from pentagonal basalt rocks around 1000 years ago, the structures of Nan Madol are so impressive you're likely to find yourself gawking at the sheer size of the walls and structures which remain standing.
The interesting thing about the basalt rocks is that they are so incredibly heavy that many folklore stories from Pohnpei locals describe the stones as being transported to Nan Madol by magic.
There are two ways to get to Nan Madol, and it really depends on the tide.
If you'd prefer to walk, you can cross short footbridges and walk along paths scattered with remnants of coral. The paths are well-maintained, but be sure to watch your step!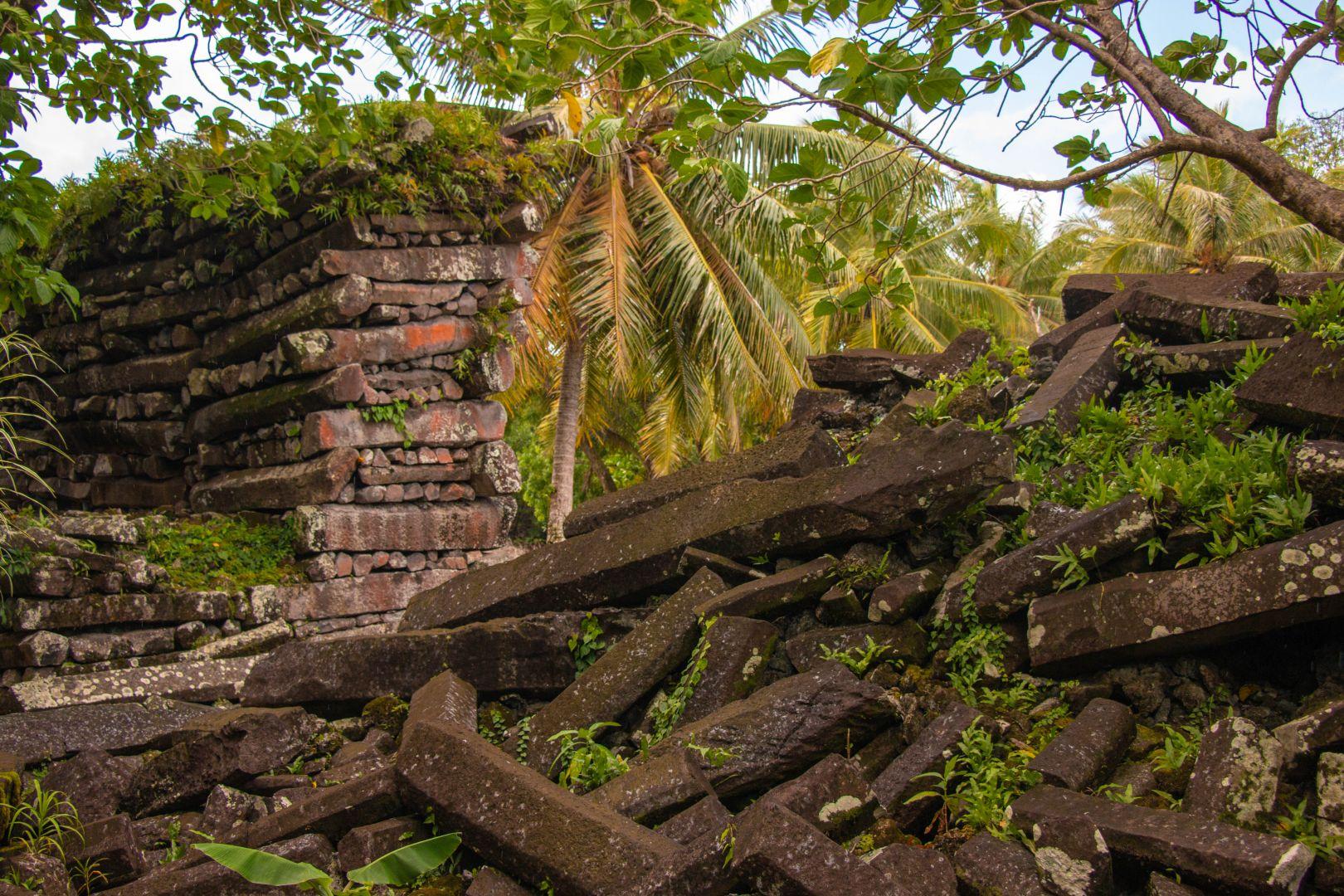 You will arrive at the ruins after about 15 minutes of walking through the beautiful tropical rainforest. Be sure to bring shoes you can get wet (or be prepared to go barefoot!), because there is a shallow canal to cross to venture inside the ruins.
The other way to visit Nan Madol is by boat which offers another way to appreciate the splendour. The Nan Madol ruins cover quite a large space (around 200 acres!), and you can spend an interesting few hours exploring the area. Pohnpei Surf Club can organise a tour for you and their guides are knowledgeable and genuine.
If you choose to visit yourself, local landowners charge up to $5 each at three points along the way and cash is a necessity.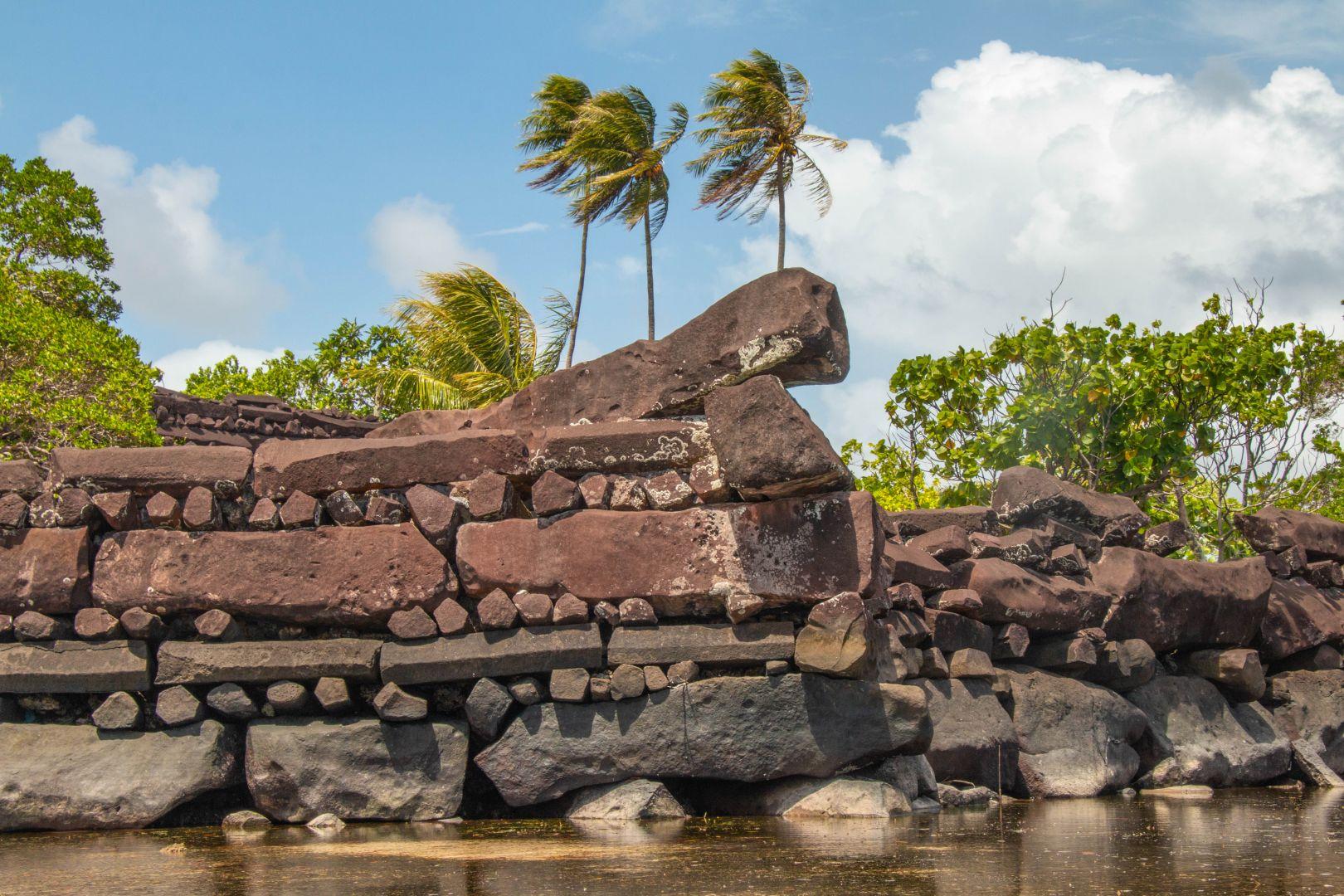 Though there is debate about what Nan Madol and its buildings were officially used for, you can explore much of the area by foot, and many local guides will be able to provide information about the structures which were once temples, tombs, residences and more.
Walk the path around the outer walls and explore the small beach on the ocean side where many locals regularly swim. You're bound to see many types of wildlife, including birds, sea cucumbers and tropical fish.
However you choose to visit Nan Madol, you won't regret it! Perhaps Pohnpei is the new go-to place for tourists seeking somewhere off the beaten track with beautiful scenery, but still with plenty of access to creature comforts. Nan Madol is definitely worth the day trip.